The 27th Annual "Mainly for Women" Trade Show was held on Sat., February 8, 2020.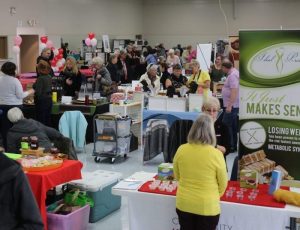 This year the 'Mainly for Women' Trade Show was again another huge success. There were 57 vendors with 43 returning vendors and 14 new vendors. The delicious food available was of many choices. There were also four presentations throughout the day which were well attended.
The members of WOW (Women of Oliver for Women) were there to greet you, offer answers to any questions regarding the society and encourage new members,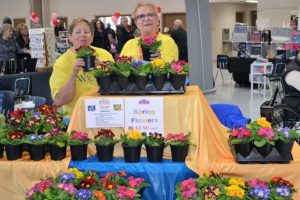 selling flowers as a fund raiser, assist the vendors or the public in any way possible, plus offered a chance to possibly win one of three donated prizes at a cost of $2.00.
A big Thank You to all the vendors who participated in our 27th year of the Mainly for Women Trade Show in Oliver.
Thank you to those who donated towards the door prizes and draws – the prizes were all very well presented and appreciated by the show attendants and winners.
Please check Gallery for more photos.