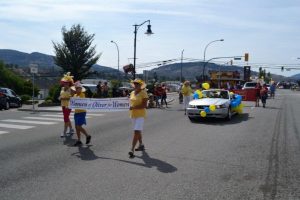 The day started off with the ladies of WOW
promoting their group in the
Roots & Fruits Parade held in Oliver on Saturday, August 17, 2018.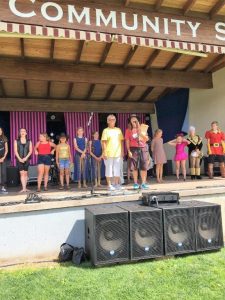 This year WOW once again sponsored the Oliver's Got Talent Show.
The funds were used for food, refreshments as well as
Thank You gifts for all the performers.
Everyone enjoyed the different talents of the many entries.
With assistance received from Oliver Community Arts Council, WOW was able to put on a High Tea at the Community Centre on Saturday afternoon.    To add to the ambiance of the Tea, a hat contest, with prizes, was held.   Many hats were created, with the assistance of a couple members of WOW.  More contestants arrived and enjoyed some tea, sandwiches and dessert, while hats were being judged for beauty, uniqueness and overall creativity.
THE WINNERS!!